I'm SPROUT of control!
I while ago I was listening to the Joe Rogan Experience podcast and he had Dr. Rhonda Patrick on. She talked at length about the health benefits of broccoli sprouts and their unique ability to fight cancer and aging. She was very passionate about them and really sold me on their healthfulness.
I'm no scientist but from what I have gathered from the podcast and other resources here is the reason why broccoli sprouts are exceptionally good for you:
Broccoli sprouts contain a huge amount of something called Glucoraphanin. Many cruciferous vegetables contain Glucoraphanin, but broccoli sprouts have been shown to have 50-100x more than others. Now, it is not actually the Glucoraphanin itself that gives the health benefits. Humans have an enyzme called Myrosinase that breaks down the Glucoraphanin in Sulforaphane, which is the money maker. Sulphoraphane has been shown to exert effects of cancer prevention by detoxicating chemical compounds taken into the body and by enhancing anti-oxidation ability.

Sulforaphane

I have been making broccoli sprouts pretty successfully for a while. Here are the steps I take to growing them in my kitchen. It is dead simple and hard to mess up… My type of gardening.
Step #1 – Purchase sprouts
I got mine from sprouting.com. With shipping it cost me $15 CAD for 100g of seeds. This price isn't that good because I bought such a small amount. I will be buying in bulk next time and that should make sprouting actually quite cheap. I have read that you should make sure the seeds you buy are organic and Non-GMO, which these are.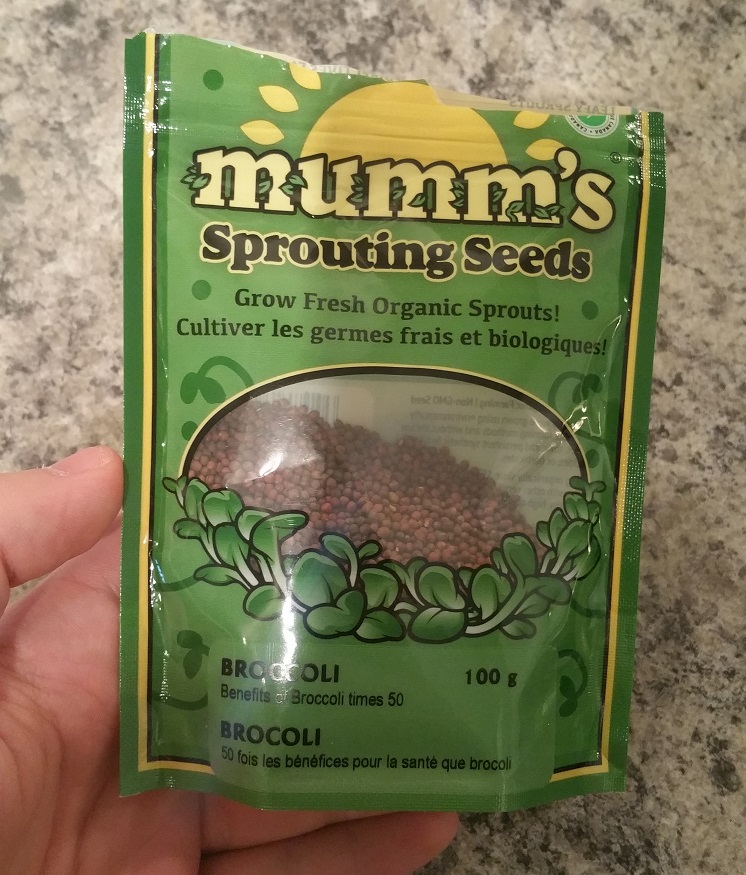 Step #2 – Soak the sprouts
For each batch of sprouts that I do, I use about 1 tablespoon of seeds. I will dump them in a bowl and let them soak for ~24 hours. Sometimes the seeds float so I do my best to poke them with a spoon so they sink to the bottom.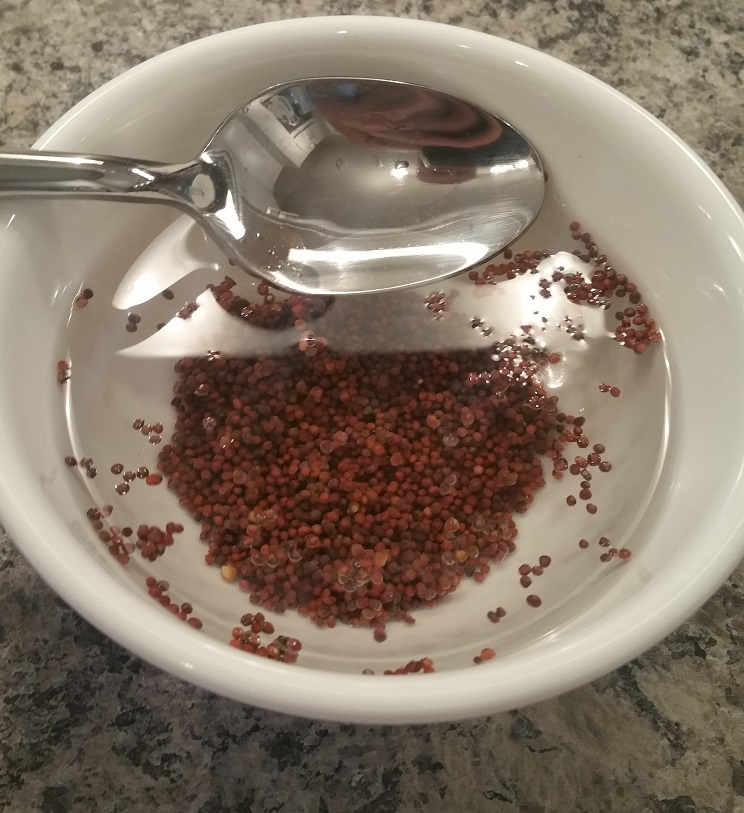 Step #3 – Spread the seeds
The containers for growing sprouts I use are found here: Four-Tray Kitchen Crop Sprouter
They are decent at best. The point of them is that you dump water in the top one and there are small holes in the bottom of each tray so they can rinse the sprouts in the tray underneath. In theory this is great but I found that as the sprouts grow, they block the holes and that blocks the water from draining completely. Pretty annoying. Many other people will use mason jars with a draining screen as a lid. Anyway, I just drain the water from the bowl and then spread the seeds evenly in one of the trays.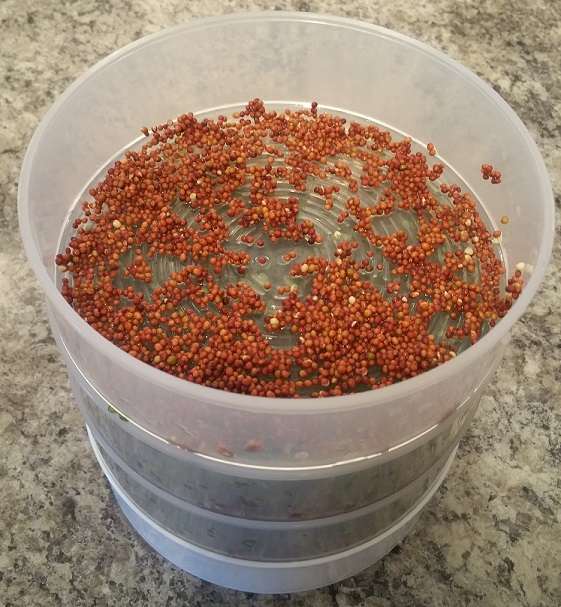 Step #4 – Rinse and Drain 2-3 times daily
Rinsing is sprouting lingo for: dump some water on the sprouts, and Draining is just letting the water drain out. That's honestly all you do. I just dump 2 cups of water in the top tray and let it drain through to the bottom. The trays are crappy so I have to make sure that all the water is drained out of each after a few minutes. You don't want your sprouts sitting in water or they will get moldy. I leave them on my kitchen counter because you don't want to keep them in full sunlight, and I am actually thinking of hiding them in a cupboard because they smell quite pungent.
Step #5 – Give them Sun
Once the seeds sprout a little bit and you can see them starting to get light green, I put them in direct sunlight so they can do their photosynthesis dance. After about a day or two of them being in the sun (while still rinsing and draining) they should be looking green and tasty…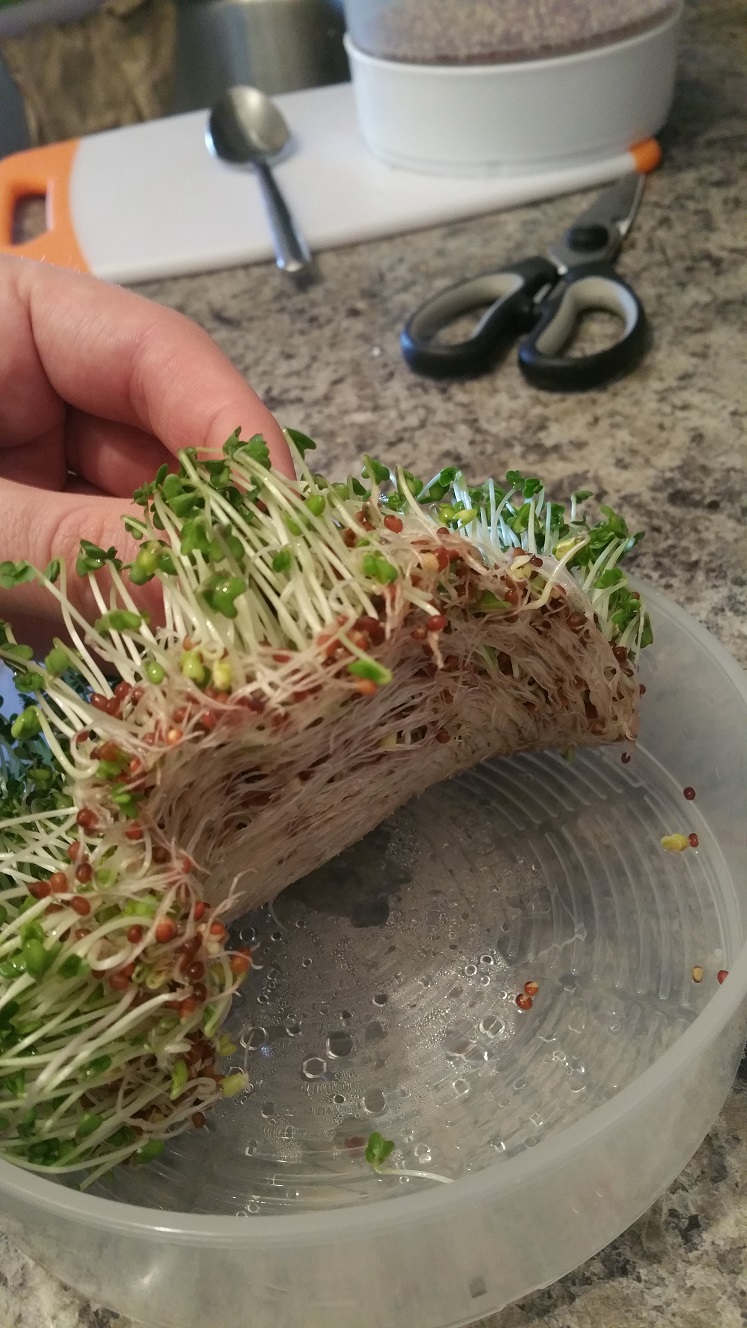 Step #6 – Eat and Enjoy!
This may be the toughest step because these things taste like shit. Sorry for making you read the whole post before finding this out. They are pretty bitter and come with a bad aftertaste. I force them down in the name of health. Remember to chew them well so that the Myrosinase can do its job. For me it takes about 5-7 days to get to this step.
Here is what the sprouts look like through all stages of growth.